Passionate about
what we do
Passionate about what we do
Trusted facility services providers operating across Canada since 1998 The folks at Rocket are invested in the needs of our business.

They are exceptionally friendly and positive. The execution of their services is excellent. I would highly recommend them to any organization large or small because of their consistently delivering high-quality services.
Leyah
Director of Operations, Lauft
Rocket holds two significant certifications that highlight its credibility and reliability in facility management:
GRMS Certification
This certification confirms Rocket's financial stability, licensing, insurance coverage, and regulatory compliance, showcasing its commitment to industry standards.
Alcumus Contractor Check
This certification ensures that Rocket maintains the highest safety standards, risk management practices, and legal compliance, demonstrating its dedication to excellence and client satisfaction.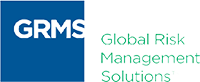 We're dedicated to providing the highest quality of customer care and support. Connect with one of our dedicated team of office technicians for a quick response.
Connect now